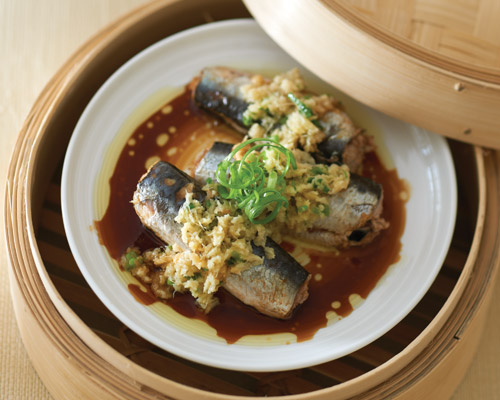 Serves 2
Prep Time: 15 mins Cook Time 15 mins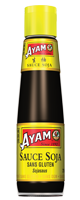 Ingredients:
1 can Sardines in Extra Virgin Olive Oil, halve the sardines and retain olive oil for cooking
2 cm fresh young ginger
1 stalk spring onion, sliced
2 tbsp oil
3 tbsp water
2 tbsp AYAM soya sauce
Sugar to taste
Method:
Step 1. Arrange sardines on a heat proof dish.
Step 2. Blend ginger and oil from sardines to form a paste.
Step 3. Heat oil in pan and lightly fry paste until fragrant.
Step 4. Pour mixture on top of sardines and steam for 5 minutes. Meanwhile, heat soya sauce and water and add sugar to taste.
Step 5. When sardines are ready, pour soya mixture over them and serve hot.