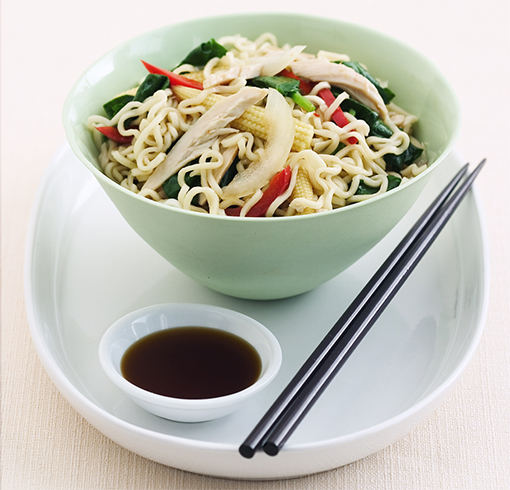 Serves 4
Prepartion time: 10 minutes
Cooking time: 5 minutes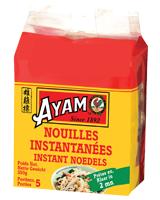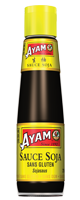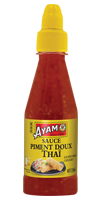 INGREDIENTS
1 small barbecued chicken
4 'cakes' AYAM Instant Noodles
3 cups chicken stock
1/3 cup AYAM Oyster Sauce
1 tablespoon AYAM Soya Sauce
1 ½ tablespoons AYAM Sweet Chilli Sauce
1 kg chopped fresh or frozen mixed Asian vegetable*
Preparation
1. Remove skin and bones from chicken, shred meat.
2. Cook Noodles according to instructions on the packet.
3. Bring stock to the boil with Oyster Sauce, Soya Sauce & Chilli Sauce.
4. Add vegetables, cook 3 minutes or until tender.
5. Add shredded chicken and noodles, stir until hot.
*Packets of fresh and frozen mixed Asian vegetables are available from supermarkets but any chopped vegetables of choice can be used.