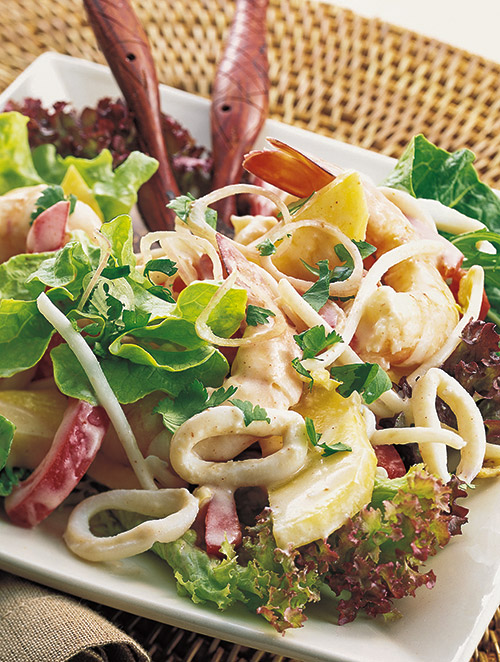 Serves 4
Prepartion time: 20 minutes
Cooking time: 2 minutes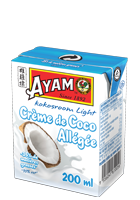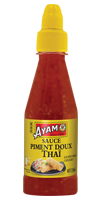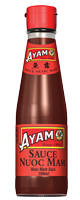 INGREDIENTS
750g uncooked king prawns
500g baby calamari tubes
300ml AYAM Light Coconut cream light
1 tablespoon AYAM Fish Sauce
1 clove garlic, crushed
2 tablespoons lime juice
2 tablespoons AYAM Sweet Chilli Sauce
2 mangoes, peeled, seeded, sliced
1 red capsicum, cut into strips
1 ½ cups bean shoots
150g mesclun
½ cup coriander leaves
2 Thai red shallots, finely sliced
Preparation
1. Peel prawns leaving tails intact; devein. Slice calamari thinly.
2. Combine Light Coconut Cream, Fish Sauce and garlic in a medium saucepan; bring to simmering point. Add prawns and calamari and stir over medium heat for 2 minutes or until warmed through. Remove from heat, pour into a bowl and refrigerate until cold.
3. Stir in lime juice, Sweet Chilli Sauce, mango, capsicum and beans shoots.
4. Spoon over a bed of mesclun and sprinkle with coriander and shallot.