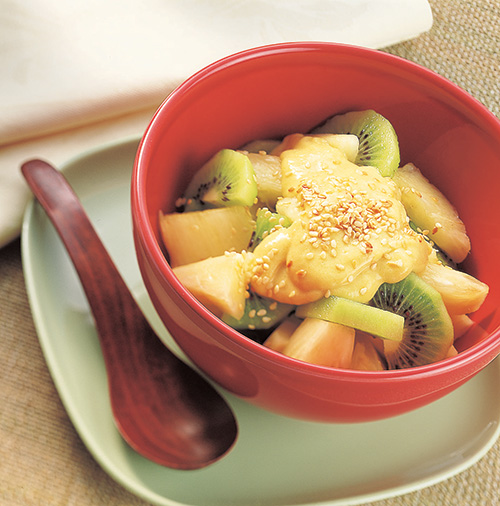 Serves 4
Prepartion time: 15 minutes
Cooking time: 2 minutes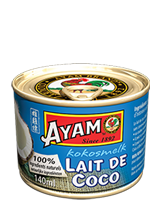 INGREDIENTS
1 ½ tablespoons sesame seeds
140ml can AYAM Coconut Milk
1 mango peeled, seeded, chopped
1 tablespoon honey
½ large pineapple
3 kiwi fruit
Preparation
Step 1. Place sesame seeds into a small saucepan and stir constantly over medium heat for 2 minutes or until lightly golden. Remove from saucepan and cool.
Step 2. Blend coconut milk, mango and honey in a blender or food processor until smooth.
Step 3. Peel, core and chop pineapple and kiwi fruit with mango cream. Sprinkle with sesame seeds.