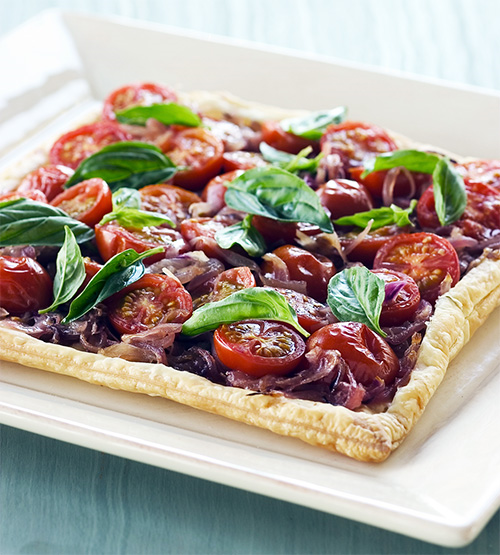 Serves 4
Prepartion time: 10 minutes
Cooking time: 45 minutes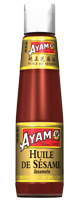 INGREDIENTS
1 sheet frozen puff pastry
2 tablespoons vegetable oil
3 large red onions, finely sliced
2 tablespoon AYAM Sweet and Sour 210 ml
¼ teaspoon AYAM Sesame Oil
3 teaspoons grated ginger
1 tablespoon rice wine vinegar
200g cherry tomatoes, halved
¼ cup small basil leaves
Preparation
Step 1. Preheat oven to 220°C. Line a baking tray with baking paper, place pastry on paper, set aside to thaw.
Step 2. Heat oil in a non-stick frying pan, add onions, cook over medium-low heat 15 minutes or until very tender, stir often. Add sweet and sour sauce, sesame oil, ginger and rice wine vinegar, stir over for 1 minute.
Step 3. Using a small pointed knife, score 1.5 cm border around the edge of the pastry. Bake 10 minutes, remove from oven, gently press down the center if it has risen.
Step 4. Spread onion over pastry, within the border. Arrange tomatoes over onion. Bake 20 minutes or until pastry is golden brown. Serve sprinkled with basil leaves.