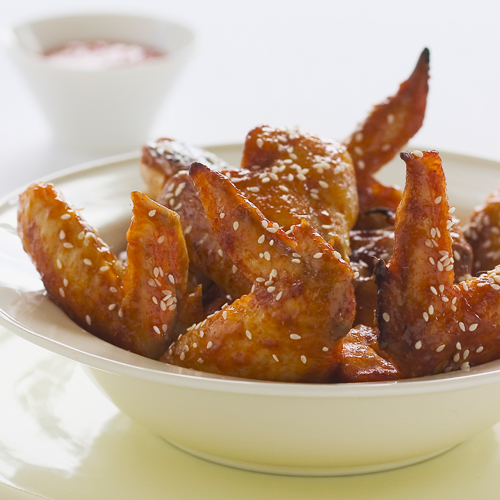 Serves 4
Prepartion time: 10 minutes
Cooking time: 25 minutes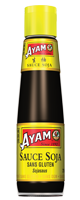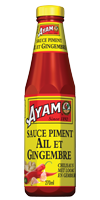 INGREDIENTS
½ cup chicken stock
¼ cup AYAM Chilli Garlic Sauce
2 tablespoons AYAM Soya Sauce
2 tablespoons tomato sauce
1 tablespoon grated fresh ginger
1.5kg chicken wings
2 tablespoons sesame seeds
Preparation
Step 1. Preheat oven to 200°C. Combine stock, Chilli Garlic Sauce, Soya sauce, tomato sauce and ginger in a large bowl. Add chicken, toss to coat. Divide between 2 baking dishes or trays.
Step 2. Bake 25 minutes or until chicken is cooked and sauce forms a glaze. Turn chicken occasionally and brush with sauce during cooking.
Step 3. Serve sprinkled with sesame seeds.