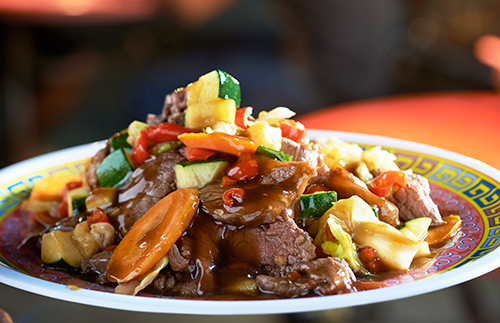 Serves 4
Preparation time: 10 minutes
Cooking time: 10 minutes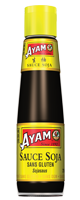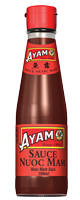 INGREDIENTS
2 tbsp vegetable oil
500g beef rump steak, thinly sliced
1 garlic clove crushed
4 cups stir-fry vegetables
1 chopped red chilli (optional)
1tbsp AYAM Soya sauce
1 tbsp AYAM Oyster sauce
1 tbsp AYAM Fish sauce
¼ cup chopped coriander
Preparation
Step 1. Heat 1 tbsp oil in a large wok or saucepan over high heat. Fry half of the beef for 1-2 minutes until browned. Remove from wok and repeat with remaining beef.
Step 2. Add remaining oil to the wok, add garlic, vegetables and chilli and cook for 2 or 3 minutes until tender. Return beef to the wok.
Step 3. Stir in the Soya sauce, Oyster sauce and Fish sauce. Cook until heated through.
Step 4. Sprinkle with coriander. Serve with steamed rice.
Tips: beef can be substituted with chicken thigh fillets or firm white fish fillet.