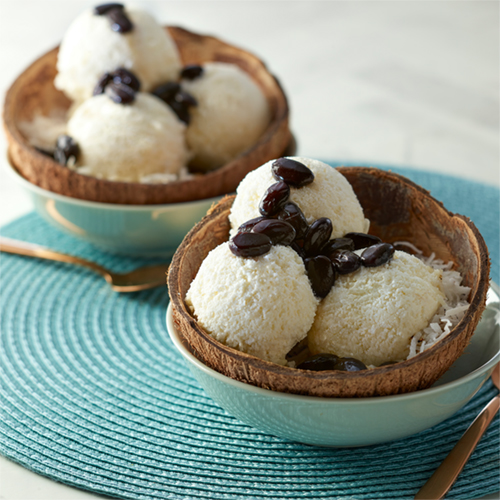 INGREDIENTS:
170g chopped coconut meat
125ml AYAM™ coconut milk
190ml AYAM™ coconut water
250ml Heavy Whipping Cream
62ml of condensed milk
85g coconut powder
Some black beans (optional)
METHOD
Mix the chopped coconut meat, coconut milk and coconut water to obtain a smooth paste.
Refrigerate for 20 minutes before beating the cream.
In a large bowl, add the heavy cream and beat until it forms stiff peaks.
Add the prepared coconut paste to the whipped cream. Blend.
Stir in the condensed milk and blend until well blended.
Add the coconut powder.
Freeze the ice cream until set, about 6 to 8 hours.
Once ready, add a few black beans on top of the ice cream and serve.