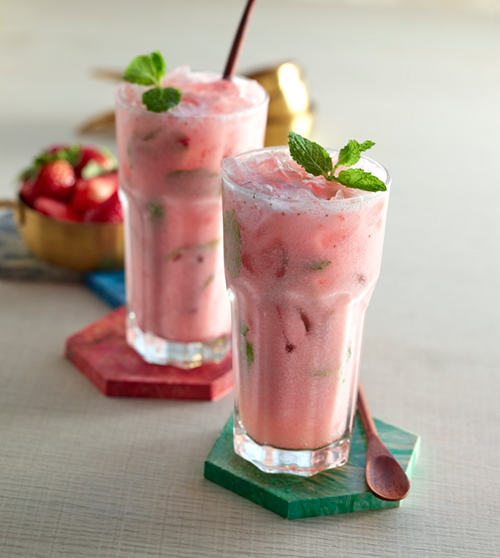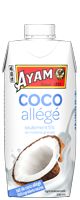 INGREDIENTS:
60ml AYAM™ low-fat coconut milk
30ml strawberry puree
20ml lemon juice
A handful of mint leaves
Sprite
Crushed ice
METHOD
Crush the mint leaves and put them in a glass.
Add the strawberry puree, lemon juice and coconut milk.
Add the crushed ice in the glass and then use a spoon to vigorously mix the drink.
Top up the drink with a dash of sprite and some more crushed ice.
Garnish with mint sprigs.